Automatic debit and credit number
Accounts receivable and accounts payable
Automatic allocation of accounts
Odoo offers the collective accounts 1410 (customers) and 1610 (vendors) in the standard account template SKR03. There is no use of your own customer and vendor numbers. Here we will certainly point out to your tax consultant that your customers and vendors have their own accounts in financial accounting.
The module "Automatic assignment of customer and vendor numbers" enables the usual working method. In addition, it can be set whether the customer numbers are to be entered as customer numbers in the master data.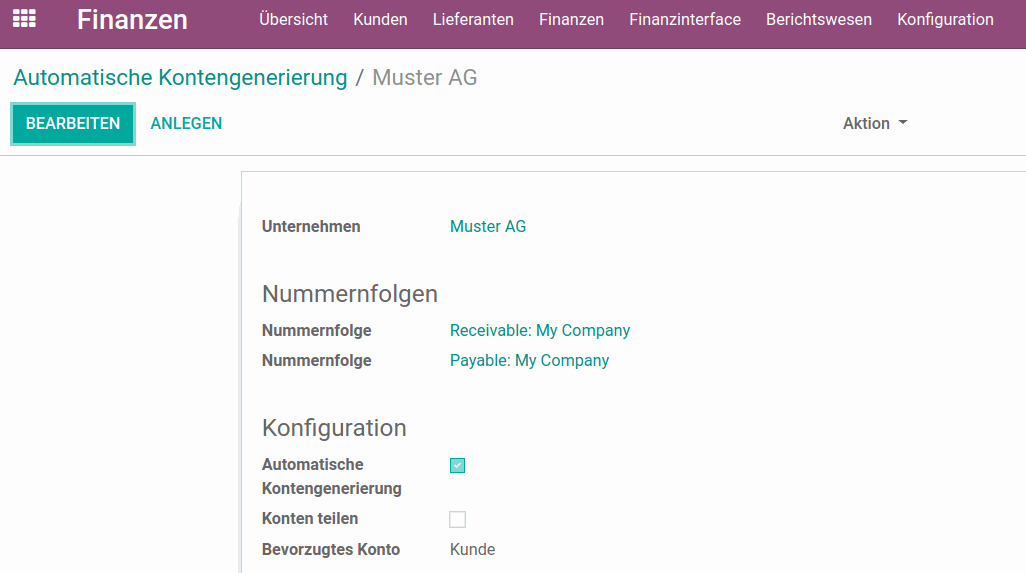 Configuration of the account generation
Under Finance/Configuration/Automatic Account Generation, you can set the number range for the customer and vendor numbers.
You also have the option of automating the assignment of numbers.
If you check the box "Split accounts", the same account is set in a multi-company environment.
You can also specify whether the customer or vendor account is to be set as the new customer number in the master data.
Button to create the accounts
If you want to create the accounts manually, the buttons "Create customer account" and "Create vendor account" appear in the tab Finance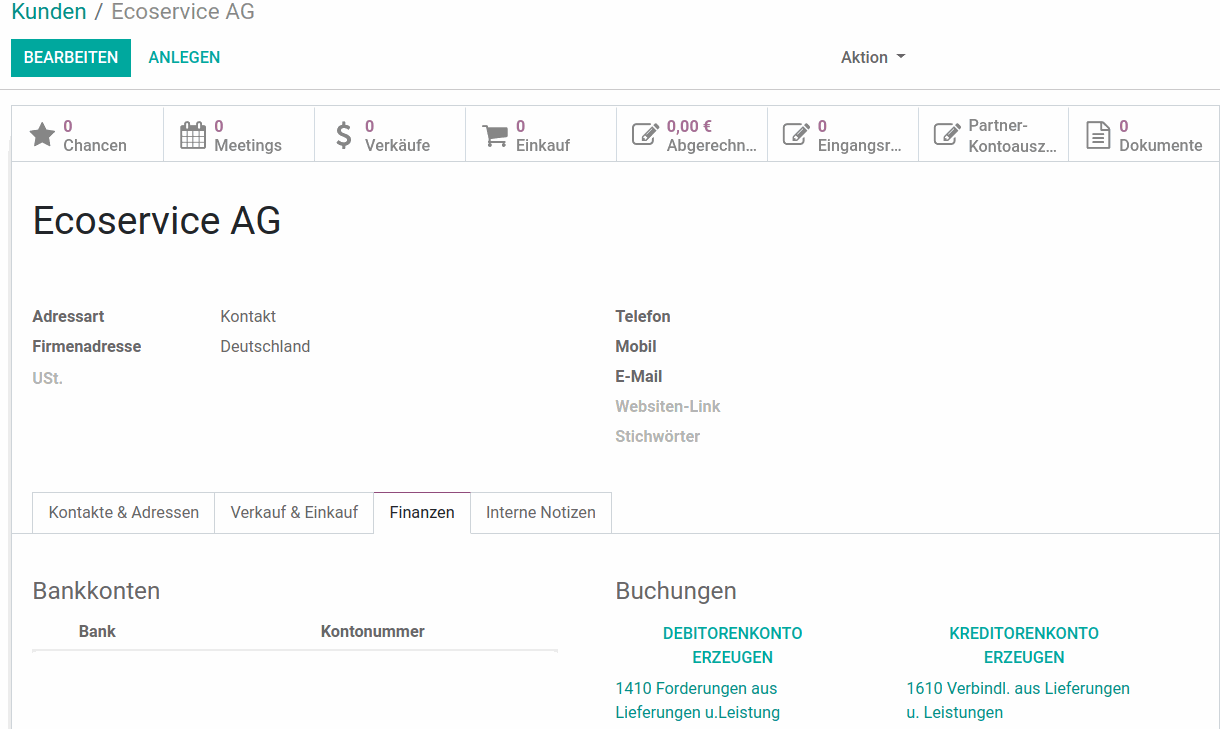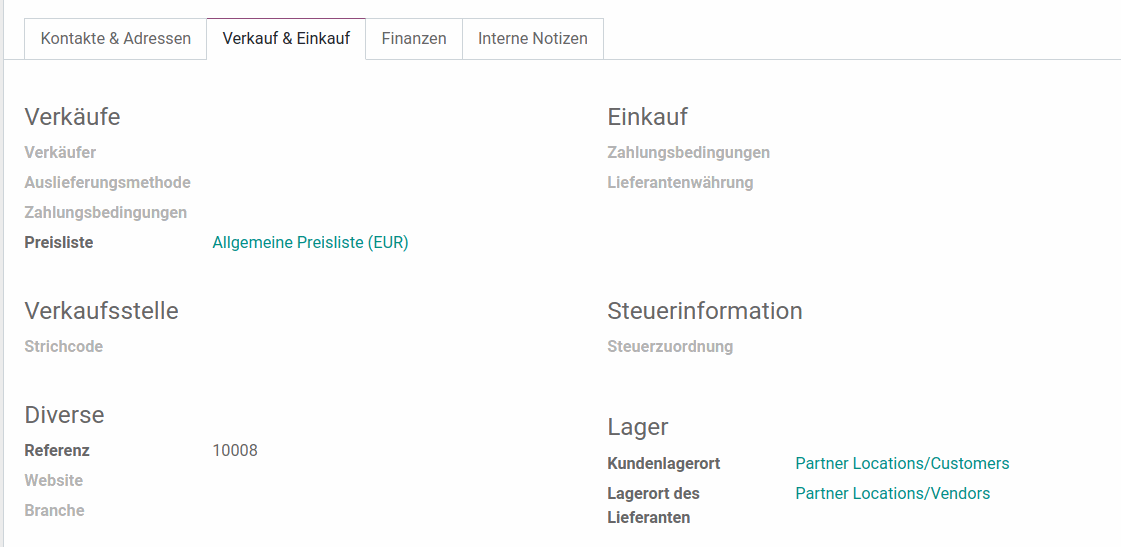 Customer numbers
If you have set Customer in the "Preferred Account" setting, the customer number is entered in the "Reference" field in the "Sales & Purchase" tab.