Title in Sale Order, Invoice and Projects
Sale, Project, Invoice - Title

Field for title

If you want to use a title in the sale order, invoice, or project, you should install the module. The title is also visible in the list view.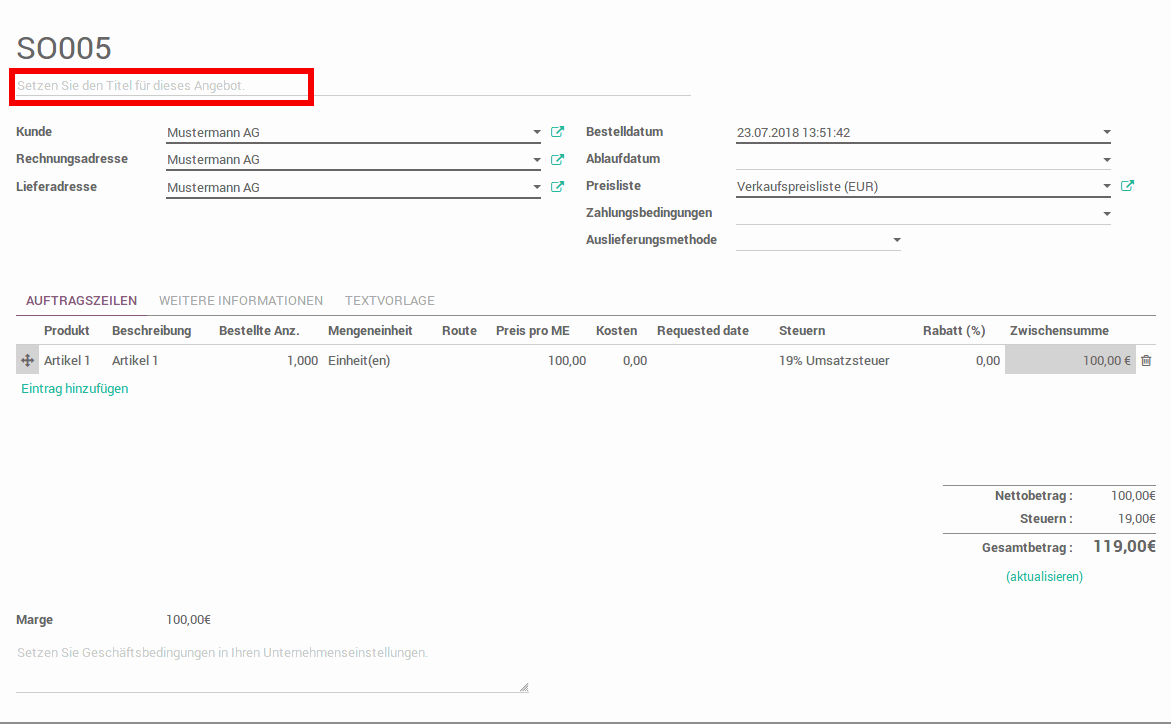 Title in sale order

The field appears below the sale order number.


Titles in the list view
In the list view, the title is visible in the second column.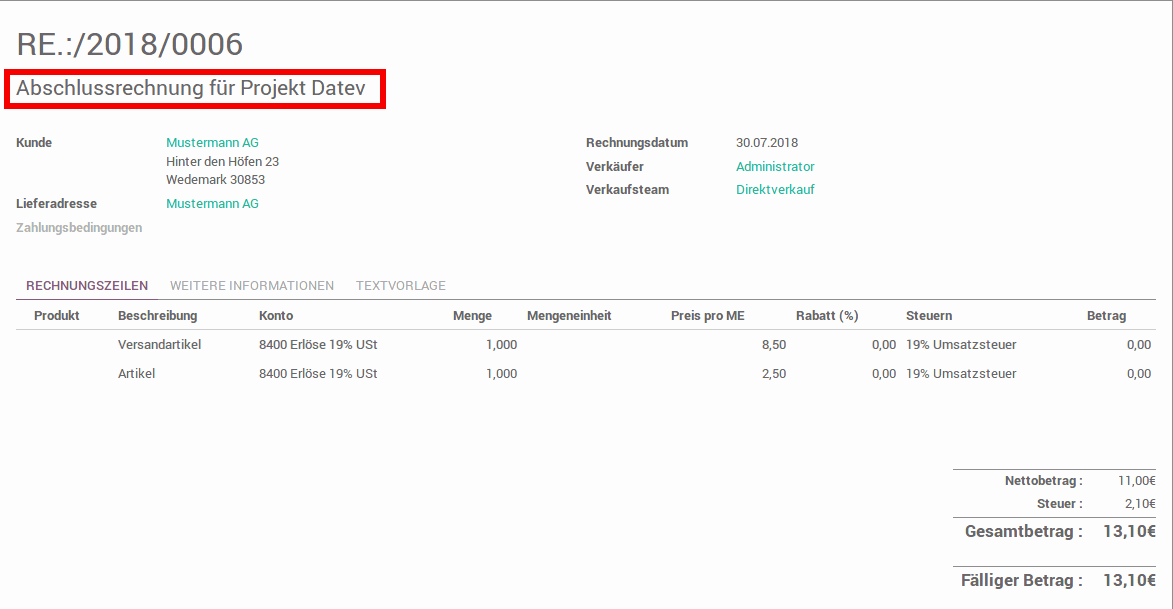 Title in the invoice

In the invoice, the title is displayed below the invoice numbers and also appears in the list view.