Type of invoice dispatch

Invoice by e-mail or post

Surely you have already asked yourself where you can deposit the type of invoice dispatch. The ecoservice_invoice_send_type module enables the setting "Type of invoice dispatch" to be added to the master data. In addition, the appropriate buttons are displayed in the outgoing invoice. If you have not made any settings in the master data, all buttons will be displayed as usual.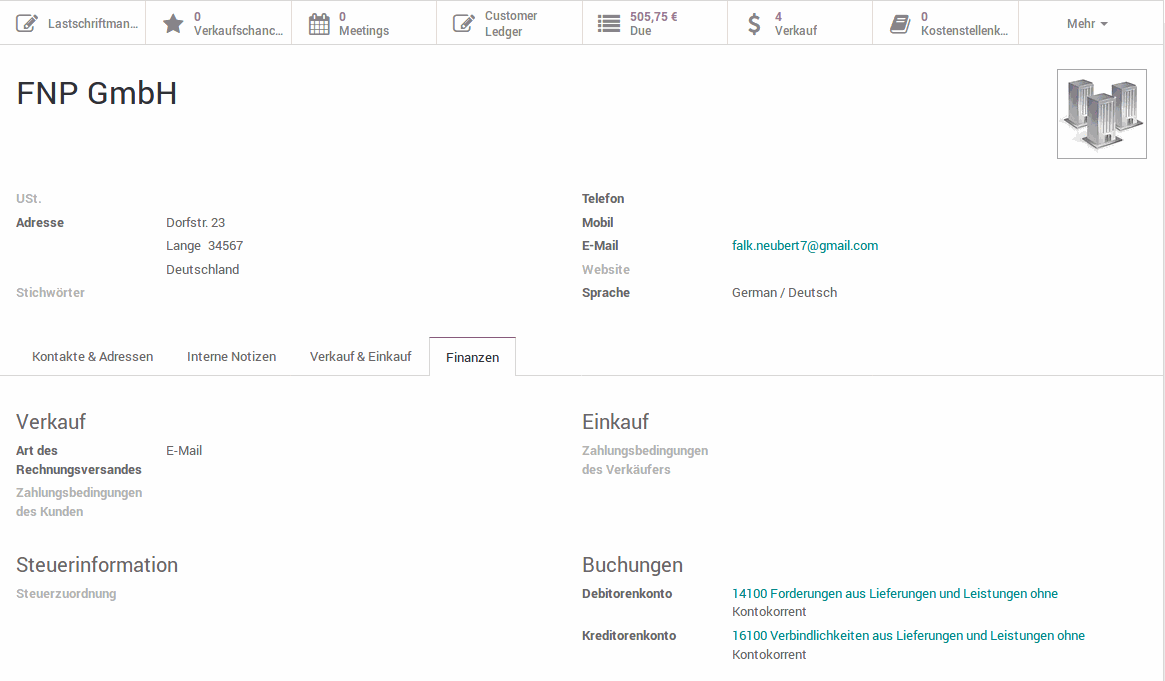 By e-mail

In the master data of the customer in the tab "Finances" the invoice dispatch "E-Mail" is set.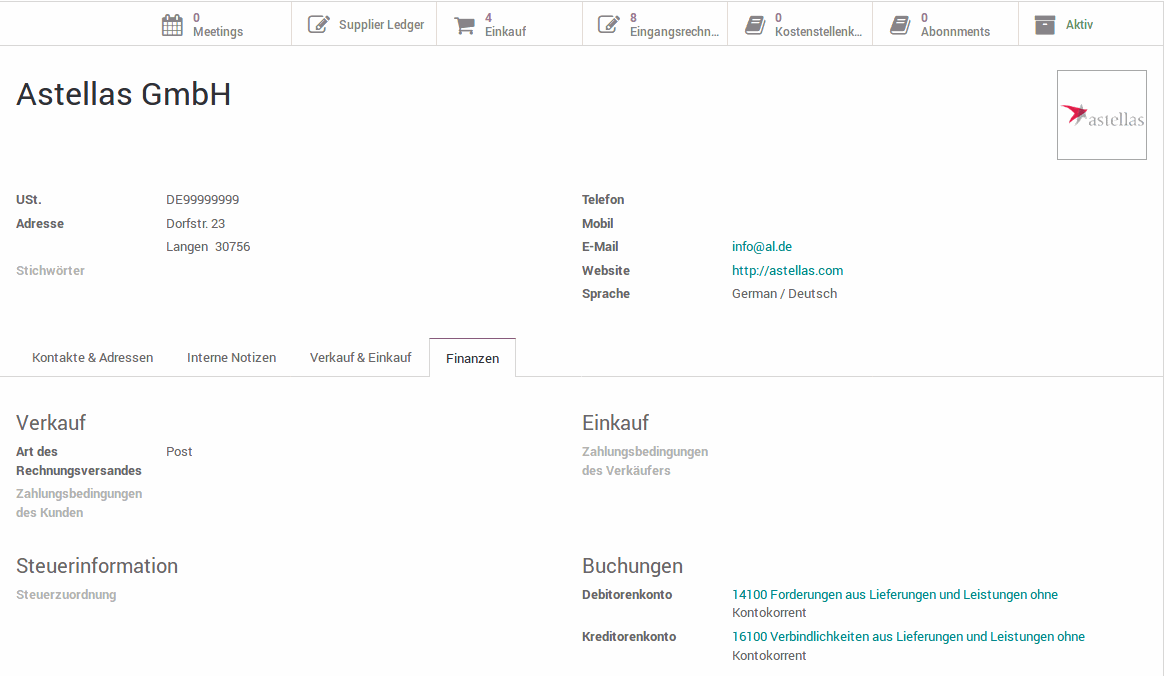 By mail 
In the customer's master data, the "Finances" tab is set to send invoices by post.